Back
PDF Menu
Built into the facility are state of the art sound, lighting and audio visual to create a stunning, seamless and unmatched experience.

For the ultimate guest experience, inquire about our other services:
DJ/MCs, LED Booth, Dry Ice, Cold Fire Sparkulars, Co2 Jets/Guns, Dhol/Mobile Bharaat/Jago,

You are welcome to hire any DJ, band or entertainment to patch into our equipment. However you must call us directly to book the in-house audio visual equipment.
Hall A (Larger Half)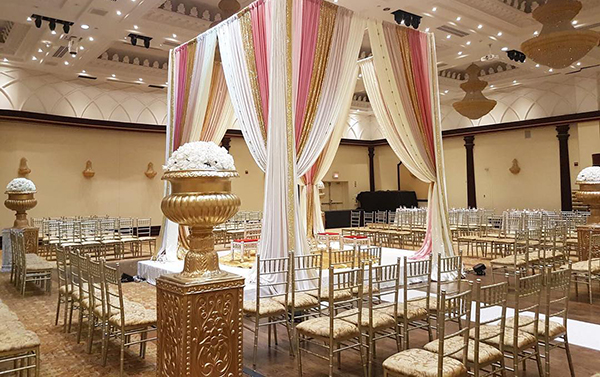 Hall B (Smaller Half)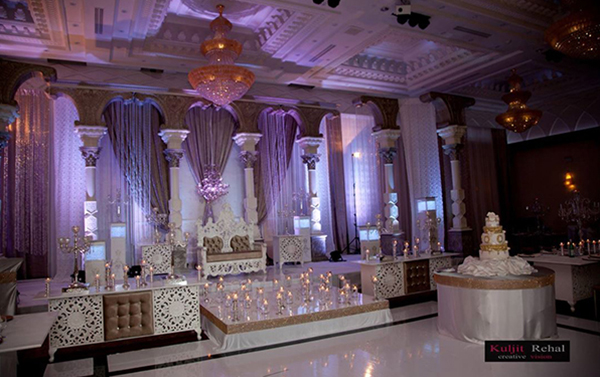 Halls A and B (Entire Hall)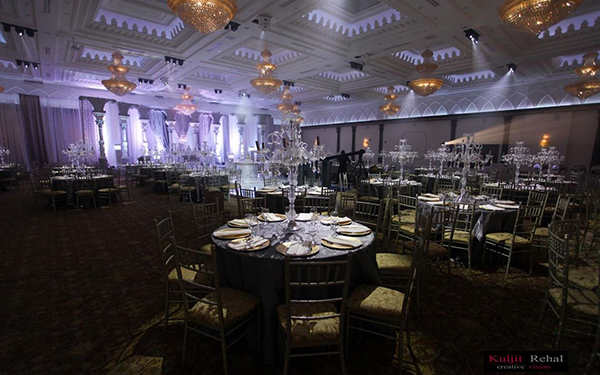 Additional Services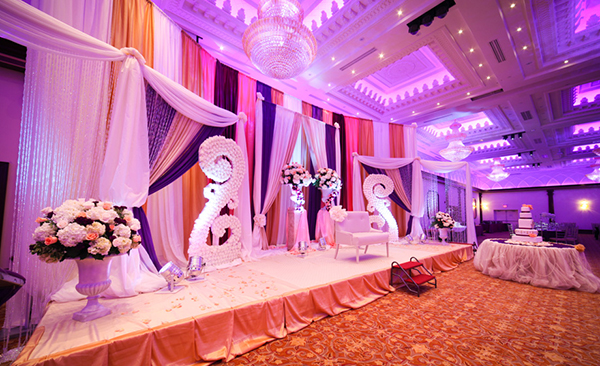 Additional Services
*Technician required with any lighting and/or screen projector rental.

**Electrical requirements must be arranged to ensure sufficient power is available for DJ equipment and LED DJ Booth setup.

*** Empire rigger required. Additional cost may incur.

All prices are subjected to HST.

Rates are for equipment usage only. DJ services extra.

Package discount prices will only apply if booked 30 days prior to your event.